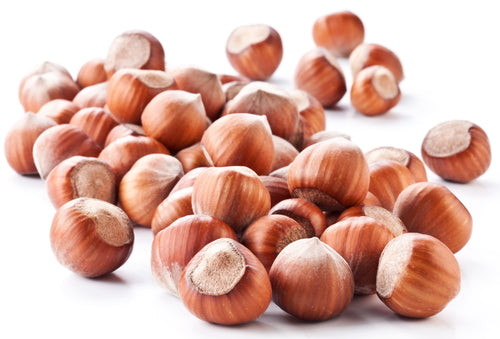 Sale
Sale
Original price
$26.00
-
Original price
$26.00
Salted Hazelnut Nutella GLOW Chocolate Squares - 15 Pieces ($2.25 per piece)
About the Flavour - Coming Soon

As always, this newest creation is designed with your health in mind : the fat content in the sugar free cashew creme lowers the glycemic impact of the chocolate. Dates, while higher in natural sugar content, are very high in fiber and do not cause high blood sugar spikes as a result. I also use small little bits to give you just enough to deeply satisfy that gooey craving but not TOO much so that it becomes overly sweet. 

About GLOW Chocolate
GLOW Chocolates are decadent, vegan, melt-in-your-mouth, good-for-you chocolates that are refined-sugar free and made with the finest organic heirloom Ecuadorian cacao.
GLOW Chocolate hearts are lightly sweetened with Canadian maple syrup from a small farm in Quebec and secretly co-sweetened with BC grown green stevia.
Each handcrafted chocolate is infused with reiki energy to harmonize and lighten the chocolate (when you try it you may sense it) and is made with conscious intention to bring forward to best of what ceremonial grade cacao has to offer. 

The flavours of heirloom cacao vary widely!
So for every batch, the recipe is customized to bring out the best of the unique flavour notes of the cacao we are working with. We balance flavours using intuitive guidance by both physically adding bit extra coconut oil, cacao, maple - or whatever the chocolate calls for, as well as energetically adjusting the flavours. 
If you don't believe us, don't worry, you will still benefit from and taste the palatable difference that flavour balancing with energy makes ;) 
Please note, because our fresh product uses organic coconut oil, our products need to be kept refrigerated and stored in an air tight container. Please visit our FAQ page for more information