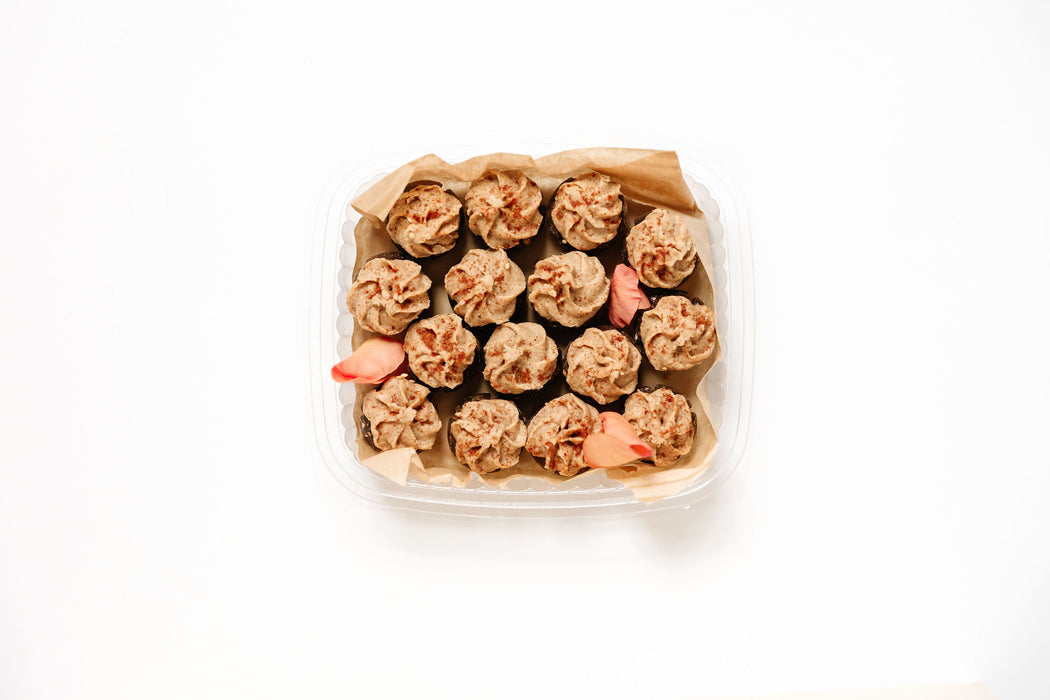 Sale
Sale
Original price
$31.00
-
Original price
$31.00
GLOWBall Truffles - Holiday Chai x 18 Pieces - No Added Sugar
About the Flavour
Description coming soon.
About GLOWBall Truffles 
GLOWBall Consciousness Truffles™ are our 100% no added sugar chocolatey truffles! As always, GLOWBall Truffles are designed to satisfy sweet cravings and have similar benefits to an energy bar. GLOWBalls contain NO chocolate and are made with carob (a plant that tastes like chocolate).
We haven't forgotten about flavour! Our customers swear GLOWBall Truffles taste like a decadent 'not-so-good-for-you', chocolate dessert. 
 GLOWBall Truffle's sweetness can be described as a magical illusion of nature - the ingredients are combined in very specific mathematical ratios, that bring out the best in flavour of each ingredient, so no added sugars are needed.
Real raw vanilla bean brings out natural sweetness of carob; the malted flavour of nutrient dense mesquite combines with carob to create a chocolate-like flavour. 
Our truffles, are also partially very secretly sweetened with local BC grown green stevia. 99.99% of people report they cannot taste any stevia - just creamy delicious chocolatey decadence!

Many customers have reported GLOWBall Truffles have helped them to decrease or eliminate their sugar cravings.
Please note, because our fresh product uses organic coconut oil, GLOWBall Truffles needs to be kept refrigerated and stored in an air tight container. Please visit our FAQ page for more information.