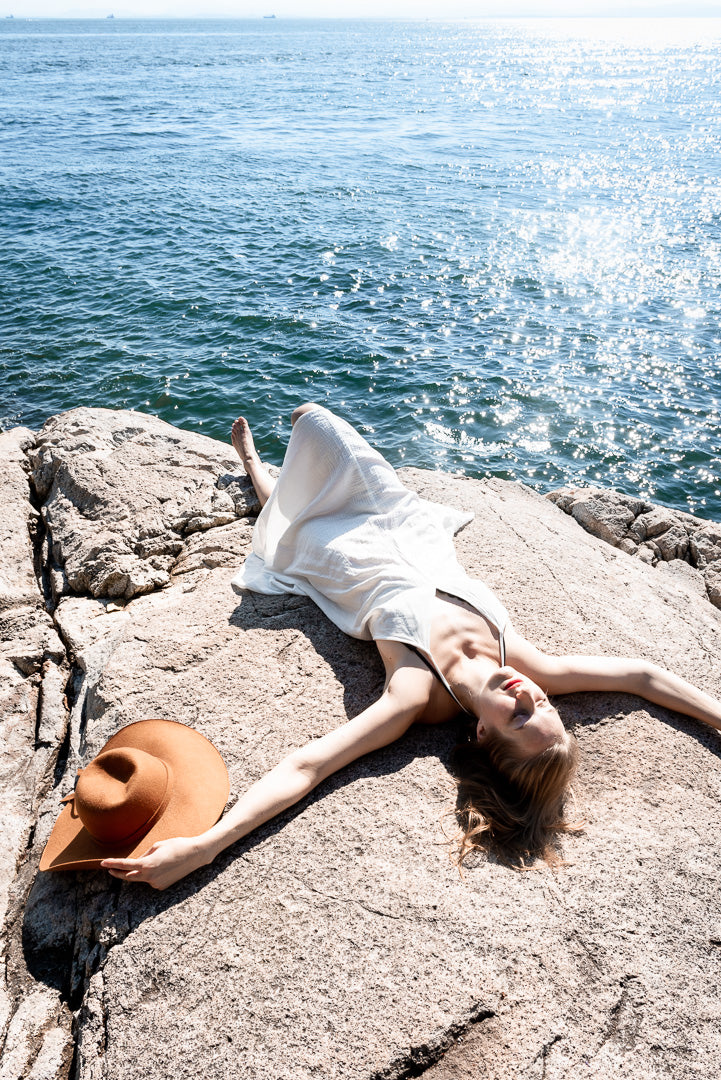 Personal Update from Julie
 If we haven't yet met, my name is Julie Beyer and I am the founder of GLOW Chocolate.
The past 3- 4 years, I have been mostly committed to helping my father, with whom I am very close with (he raised me as a single father), with dementia and Parkinson's.
I have learned a TON about holistic approaches to these diseases and have seen first hand how much of a difference right diet (in particular removal of sugar) and other holistic approaches can have on quality of life for people who are living with this condition.
Experiencing first hand how a disease like dementia, whose chances of affecting someone can be minimized by diet, has re-inspired my mission to make it easier for people to reduce or eliminate their intake of sugar.
And yet, as my father's condition has continued to progress more steadily, I have found myself in a stage of anticipatory grief and experiencing the fatigue that comes with it. 
While I have been focused on caring for my father, there have also been significant changes in the economy : many of our retail partners closed shop or have been struggling.
Navigating grief, my own health needs, along with significant changes in my business has brought me back to where I try to always come back to when things feel tough - stillness and deep reflection.
Although incredibly challenging to navigate, I find grief and significant change often has this alchemical magic of highlighting what really matters most.
One of the things that has become more clear during this time of reflection, has been the part of my business I am most passionate about :
Seeing people's lives transform from having a freezer stocked with GLOW.
Time and time again, we see people who regularly invest in having GLOW stocked in their freezer for those spontaneous treat cravings, are those who are more likely to make long lasting changes in their relationship with sweets.
I have noticed, people who purchase direct online are more easily able to experience the life changing benefits GLOW has to offer.
So in moving with the currents of life that are beyond our control, the heart of my inspiration and focus is to reach more people directly through direct online sales, to make it more accessible to enjoy GLOW.
In this season of re-emerging clarity that grief tends to create, I am also reminded of how important it is to create a business in an industry that is often riddled with should's or 'goods' VS 'bads' - that is rooted in love and compassion.
Oftentimes when we start talking about cutting out sugar or 'cleaning up our diet', as a result of cultural programming, many people can get caught up in chasing some form of perfectionism or wanting to subconsciously live up to some kind of an identity tied to our diet.
Sweets that taste delicious as they are healthy is key, I believe, to making it easy to choose healthier treats on the regular from a place of loving kindness towards your already perfected self.
I believe wholeheartedly, the blend of healthy lifestyle choices inspired by pleasure and LOVE, is the perfect recipe for physical and mental wellness that is sustainable over the long run.
Coming back to this why behind the impulsive obsession I have in finding ways to make low/ no sugar chocolate and treats as delicious as possible, has helped me find the inspiration to continue creating while experiencing continued grief and unsettling change.
This is a mission that fuels me and inspires me to continue moving forward through the wild uncharted territory of constant change of entrepreneurship.
Fun Fact. My dad has been a chocoholic as long as I could remember. When I was a little girl, to his disbelief, I use to always choose vanilla everything over chocolate. I have come a long way in my appreciation for chocolate!
With love,
PS - Speaking of grief, if you are finding yourself in a similar season of life, I have shared a few tips on some of the tools I have been using to navigate grief here on GLOW Chocolate's Instagram.
I have recently finished Dolores Cannon's (a well known hypnotherapist) book, Between Life and Death which has helped me to maintain a more loving and 'zoomed out' perspective as I navigate this challenging part of life.